It seems like everyone today has pop-ups on their website. If you're looking for something a little different, there are many other options. You still need to get the information out there, and capture email addresses for your email campaign. So, consider the following options.
1. Skyscraper Ads Can Improve Click-Through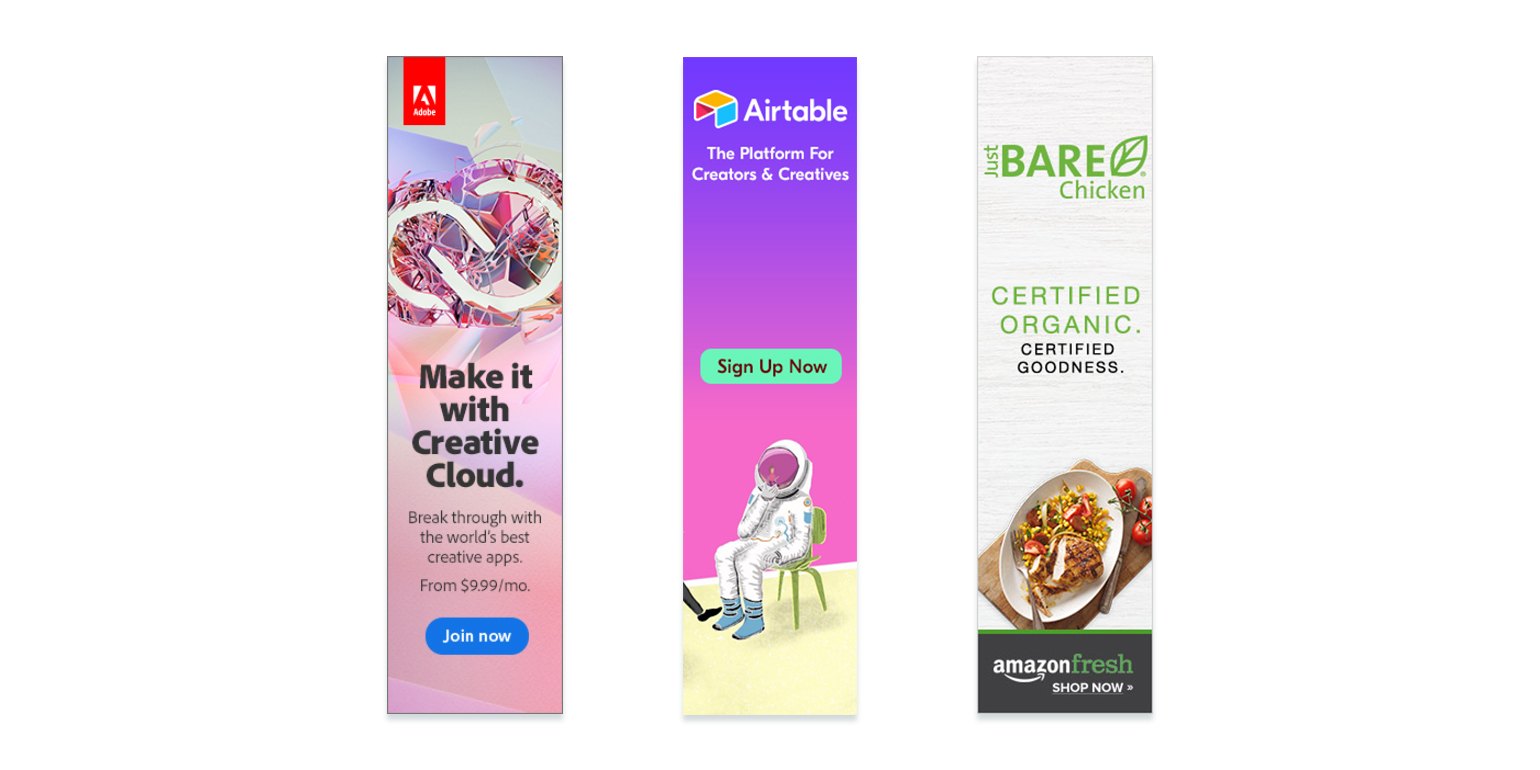 Image via InstaPage
Some studies today are showing that skyscraper ads are some of the most popular, and convert the best of all options. These are thin and tall across the side of your landing page. They can offer information, ask for email addresses, and more. The thing you need to keep in mind most for skyscrapers is that they are a very specific format. You need to ensure that they are not too long for the rest of the page and that they look good with the rest of the site.
Why do these work so well? Visitors know to look at the top of the page for information. Because of this, they are likely to look at the skyscraper and fill out the information or click-through.
2. Pop "Unders" Can Be More Effective Than Pop Ups

Image via Flickr by Peter Petrus
Have you ever visited a website, and then later realized that you have another window open behind the one you were visiting? This second page is a pop under. These ad options are more effective than pop ups for a number of reasons. First, they are less obtrusive than pop ups. They allow visitors to your site to continue what they were doing, without having to close something that is covering the content they were trying to read. On top of this, a pop under allows you to put your information in front of your visitors again, after they have left your site.
3. Slide-in Ads Allow Readability

Image via Flickr by isafmedia
Slide-in ads are also less obtrusive than traditional pop up ads. These ads generally come only partway into the page. This again allows your users to continue reading the content on your page, without having to close the ad. These ads are placed in a number of spots, from the top of the page to the bottom. In addition, they are triggered to slide in at different times, such as when the visitor to your site scrolls down the page. This will trigger the eye to look at the ad, helping ensure that your visitors see the ad.
4. Footer Ads Give Better Usability

Image via Flickr by Nick Grossman
Another option for most landing pages is the footer ad. These ads allow visitors to consume all the content on your site. They will see the ad at the bottom of the page. There are a few options with this. You can have a footer that only shows at the absolute bottom of the page. You can also choose to have a footer ad that scrolls with the page. The latter version ensures that the visitors see the ad as it's unobtrusively in front of them at all times.
It's important to make sure you test out a variety of ad options. This will help you decide on the best plan for your site.
Contact us today to increase your Conversion Rate . . .
We put our money where our mouth is – click here to contact us today and learn how we can drastically increase your website conversion rate for no money up front, and no fees until we get you an increase!
By Jon Correll